Could this program help make a difference for an at-risk young person that you know?
In this program, we work with you to help make this program meet the needs of your school or agency. Above all, we want to get to know the community you are working in and become part of that.
WHAT WE NEED FROM YOU:
A space to run the program that can fit at least 9 people comfortably with space for activities, both indoor and outdoor.
A room for whānau hui's, that has facilities to prepare and share a meal.
Commitment – We work in partnership with you so that this becomes a journey that we all work on together, with the whānau and young person at the centre.
Transport, to bring the six participants to our celebration activity and any other community activities (this is not essential).
WHAT WE OFFER:
We have intentionally made this a 'no-frills' program so that it is cost-effective, yet flexible for each community's own style
The program is facilitated by the programs own accredited pool of facilitators.
We bring everything that is needed to run the program.
We provide ongoing training and support for all of the programs facilitators and mentors, as well as continuously bringing best practice to our work.
Subsidies for the program can be considered on a case by case basis.
We are dedicated to working with you to overcome any barriers there may be to accessing the program. Please talk to us about what is available.
REFERRALS / APPLICATIONS
Please contact us if you would like to find out more or complete the online referral here.
EVIDENCE
We place huge value on the input of all those involved in the Tipu Skills for Life program. We strive to capture this knowledge and feedback to continuously strengthen the program. We are grateful to the work of Dr. Tess Chalmers in helping us develop our evaluation processes.
To find out more about the impact of the program, follow the link to previous program evaluation reports from two local primary schools. Please feel free to get in touch on our contact page if you would like to discuss these results or find out further information about the program, such as how we measure our impact.
We are a registered charitable trust and therefore are dependant on the donations and funds from a variety of generous sources.
Tipu Skills for Life is grateful to the following organisations (and some who wish to remain anonymous) who support our work, ensuring we can work with as many young people and their whānau as we can. We so appreciate your support, thank you!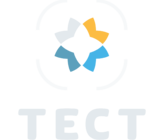 To find out more about how you can support the program, send us a message on our contact page.