In collaboration with Upside Youth Mentoring Aotearoa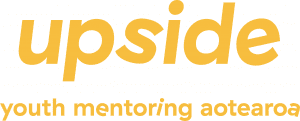 We are extremely excited to have an official partnership with Upside Youth Mentoring Aotearoa, an Auckland based best practice mentoring service.
Upside Youth provides mentoring to support us to continue our work with young people in a long term, intensive, and relational way. Tipu Skills for Life believes that through these positive connections young people can build resiliency and security.
Mentoring is a voluntary program that all parties need to consent to (i.e young person, parent/caregiver, and the mentor). We offer one-on-one mentoring for young people, aiming to create connections between the young person and a positive community role model.
Our mentoring service is for 9 to 11 year old girls. The girls we mentor will have completed our 8 week Tipu Skills for Life program in their school prior to being considered for mentoring.
We can accept mentoring enquiries from other agencies for individual girls outside of the above criteria, the annual cost for this service is $960 plus GST per applicant for the year
INTRODUCTION VIDEO FOR UPSIDE
WHAT WOULD IT TAKE TO BE A VOLUNTEER MENTOR?
Minimum of a year commitment to the mentoring relationship
To spend time with your 'mentee' (young person) once a week for at least one hour
To be self-aware, non-judgmental, and have an open mind
To be committed to making the relationship work, checking your expectations along the way
Full NZ Drivers License
Attend a training day and monthly supervision with Tipu Skills for Life staff and other mentors
WILL MY MENTEE WANT TO BE MENTORED?
Yes. We only accept referrals for young people when both they and their parents/caregivers have given their consent.
DO I HAVE TO SEE THEM ON THE SAME DAY EACH WEEK?
Not at all. The commitment is to see each other once a week, but it can be on any day and time agreed by you both. The time spent together can range from an hour or two to half a day, depending on the activity.
HOW DOES TIPU SKILLS FOR LIFE SUPPORT ITS MENTORS?
We value our mentors, recognising that our volunteers are our most precious resource! We provide, in collaboration with Upside Youth:
Comprehensive vetting and training
Regular supervision/catch-ups with your Kaitautoko/Mentoring co-ordinator), who are also available to be contacted at any time
Regular group events with other mentors and mentees, including an annual camp
Counselling encouraged and funded for volunteers dealing with difficult issues
Monthly supervision with BIA staff and other mentors (6.30-8pm)
Weekly subsidy to support activities with you and your mentee
ABOUT MENTORING?
Mentors are community-minded passionate individuals who journey alongside young people to encourage them to reach their unique potential.
FURTHER INFORMATION ON MENTORING:
https://upside.org.nz/
REFERRALS:
Referrals come from those already connected with participants who have completed phase one of the Tipu Skills for Life Program.
For further information or to chat more about our work, you can contact us via our contact details www.skillsforlife.org.nz/contactus